You can now get the OnePlus 2 at $459 from OppoMart without an invite, but precaution is advised
13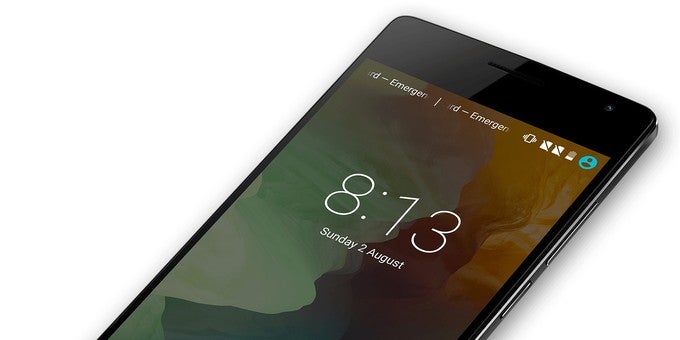 If you really really want a
OnePlus 2
and you're willing to make some sacrifices, this may be your chance. OppoMart is currently selling the highly coveted smartphone directly to customers without the need for an invite. Before diving into the details, be warned that you'll want to carefully consider the disadvantages - and there are a few to take into account - before committing to a purchase.
OppoMart has the OnePlus 2 in Sandstone Black with 64GB of integrated storage space and 4GB of RAM available for $459. As far as we can figure out, the only advantage to this offer is that you won't have to wait for an invite before getting the smartphone in your hands. Truth be told, the OnePlus 2 is a great smartphone even at this price, at least on paper, since we haven't had the opportunity to get the device in our testing lab.
Now for the downsides! First off, the handset is priced at $70 more than what OnePlus asks for the same version. Most of you might be willing to live with this slight premium, so let's keep the ball rolling.
Second, this is the Chinese version of the smartphone. While the software is consistent - we're talking here about Oxygen OS, the manufacturer's proprietary implementation of Android - between the various region-specific versions of the handset, as is most if the hardware, the radios are a bit different. The smartphone that OppoMart sells is compatible with GSM 850/ 900/ 1800/ 1900Mhz bands, WCDMA 850/ 900/ 1900/ 2100MHz bands and LTE FDD 1800/ 2100/ 2600MHz bands.
Depending on where you live and which carrier you're on, one of three things could happen; the device will be fully compatible, semi-compatible (basic operations such as calls and text working but mobile data speeds being limited), or the handset will not be compatible with your carrier at all. If you're going to purchase the phone, make sure that your carrier fully supports the handset.
Note:
in the US, this phone will not work with any 4G LTE carrier. Avoid it!
Last but not least, bear in mind that OppoMart will offer two years of warranty, but in case you turn out to need it, you'll have to go through a rather complicated process that involves shipping the handset back to Hong Kong and waiting for the company to ship you back a working unit.
In case you're feeling adventurous, head on over to the source link below!