You can have fingerprint security on any Android smartphone – here's how
18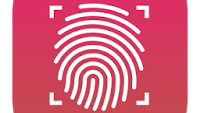 Ah, biometric locking. Made famous by
iPhone 5s
and its Touch ID fingerprint sensor, a lot of manufacturers add this type of security to their top-class smartphones nowadays, and users have even come to expect it. Still, there are a few flagships out there that lack the feature, not to mention that there are countless other smartphones, which are not in the top-tier level, and don't have a sensor.
Of course, you can always expect an Android app developer to try and bring interesting features to more people – even if there are hardware limitations. And yes, there is already an app that will scan your fingerprint and let you lock specific apps with it. The software is still in development and actual phone lock / unlock is listed as "coming soon". For now, you can use it to secure some of your sensitive apps. Let's see how all that works!
There you go, folks. It's not the fastest working fingerprint scanner, but it's fun to toy around with, and you can use it to lock a sensitive app, which you open rarely.