You can fool that Galaxy! Video shows Galaxy S8's face recognition bypassed by photo
78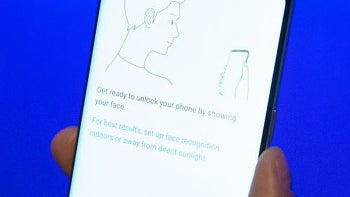 Although it likely won't end up the disaster of galactic proportions that was the fiery Galaxy Note 7, the new Galaxy S8 and S8 Plus already seem to be raising some concerns.
A new video popped up on the interwebs, showing a Galaxy S8 seemingly getting fooled by a high-res picture of the face it's supposed to scan in real-life. A person uses a Galaxy S8 to try and bypass the face recognition of another Galaxy S8, and after a few tries, he succeeds in unlocking the device and gets past the lock screen. Ouch!
As a reminder, Samsung introduced a new face recognition security feature that uses the selfie camera to unlock the phone.
Reportedly, this one was implemented
because Samsung found iris scanning to be a bit lackluster in terms of speedy unlocking the device.
However,
we shouldn't mistake
face recognition for the way more secure liris scanning. While both of these are aboard the S8/S8 Plus, the one demonstrated in the video below is clearly the face recognition feature, which is way less secure than either the iris or the fingerprint scanner.
We'd take this video with a grain of salt, since the two Galaxies playing cops and robbers are most likely pre-production units that are not intended for the end-consumer and will likely score a few hotfix updates before they end up on the shelves on April 21, when Samsung is officially launching its Galaxy S8 lineup.
Yet, the question remains - will face recognition be a viable security option or merely end up as an insecure gimmick that puts your privacy at risk. We will abstain from throwing verdicts just yet, but rest assured we'll put this one to the test as soon as possible.