Yahoo's board agrees to $1.1 billion acquisition of Tumblr
17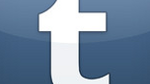 As expected,
Yahoo's board has agreed to purchase hosting site Tumblr for $1.1 billion
. The deal makes Tumblr a major part of a new plan by Yahoo CEO Marissa Mayer to make Yahoo
hip and relevant
to those who are, well, hip and relevant. Despite rumors that
Microsoft and Facebook were interested in Tumblr
, there were no competing bids for the board to consider although the approval by Yahoo's board doesn't preclude another bid from coming.
Yahoo has scheduled a press event for Monday at which time it is expected to announce the deal as well as an update to social picture sharing site Flickr. We will be updating this story throughout the day as new information comes in.
source:
AllThingsD