Yahoo is also working on a voice-powered virtual assistant
5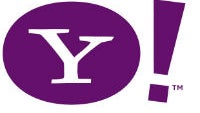 It looks like no one is allowed to be in the mobile app game and not have a voice-powered virtual assistant. Apple started things off by acquiring Siri and remaking it for iOS. Google followed suit with Google Now, and its investments in natural-language processing. Windows Phone 8.1 is expected to include Microsoft's Cortana voice assistant. Now it looks like Yahoo is building its own voice assistant as well.
A new video has surfaced which appears to show a Yahoo voice assistant in action floating over other apps on what looks like a Nexus 4. The assistant doesn't show off too much in the video, but the little bits of information are pretty impressive. It recognizes that the user is in a car when the car is being started-up, and doesn't need to wait for actual movement. This is likely done based on the time and a calendar appointment, but it would be interesting if it were also actually listening for the car's engine.
The assistant understands that the person is on his way to work, and also offers a warning about traffic on the way. As you would expect, it offers an option for sending a text message via voice command and dictation, but the interesting feature is that you can also edit a message as well. The example in the video is saying "change 30 minutes to 40 minutes", which then edits the time given in the message.
It can also be used for local business searches, and Yahoo is trying to show off the power of its search with this one. It isn't in the video, but there is a screencap that shows a search for "romantic French spot for tonight" coming back with a result of a restaurant, though it doesn't show if there are deeper options like calling the place or making a reservation through a service like OpenTable.
Yahoo did purchase a natural language processing startup, SkyPhrase, earlier this month, and no doubt that purchase has had an impact on this project. Unfortunately, we don't have any info yet on when to expect app to be released, or if it will be available for platforms other than Android.