Xiaomi will announce the Pinecone chipset this month
7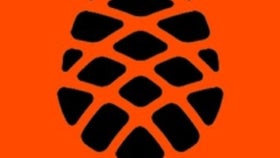 It's been rumored for a while now that
Xiaomi will ditch Qualcomm and MediaTek
, and it will go with its own chipsets in the near future. However, we didn't know when exactly. This is about to change, though, as Xiaomi took to Weibo to shed some light on the question.
According to a Weibo post from Xiaomi's account, the company will be unveiling its Pinecone chipset on February 28th, 2:00 PM China Standard Time (10:00 PM PST/1:00 AM EST). According to previous rumors, the first phone to come with a Pinecone chipset will be the
Xiaomi Mi 5c
.
Making its own chipsets will significantly cut the costs for Xiaomi, so we assume it might translate in more bang-for-buck for the end-users too. However, this all depends on the quality of the chipset. And we have yet to know if it will be on par with its competitors that have far more experience in the field.
Considering Pinecone is coming this month, though, we can safely assume that there will be a new Xiaomi handset to promote it. So, the
Xiaomi Mi 5c
might actually be making its way to users sooner than expected. But just like all Xiaomi phones before it, it's highly unlikely for it to make its way to the US officially.
via
Engadget