Xiaomi officially suggests that it will announce two new smartphones this week (Mi 5 and Redmi Note 2?)
20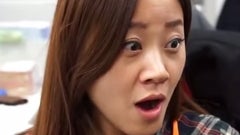 Xiaomi already made it clear that it would introduce a new handset on January 15, by posting teaser images on Facebook and other social networking websites. But it looks like the company will announce not one, but two new devices on that day.
The latest teaser image unveiled by Xiaomi reads "___ is better than one,", and shows two hands, each holding an invisible device. Thus, while we're all expecting Xiaomi to announce the Mi 5, it looks like we could also see the Redmi Note 2 being announced on January 15 (it's not the first time we're
hearing about this
).
Both the
Xiaomi Mi 5
and
Xiaomi Redmi Note 2
should sport 1080p displays (5.2 inches and 5.5 inches, respectively), though it appears that only the former will be considered a true flagship. Earlier today,
alleged images of the Mi 5
were published, though we can't vouch for their authenticity.
In addition to teaser images, Xiaomi also posted a video (embedded below) showing its employees' reactions to "the new flagship product." Some of the reactions don't really seem genuine - even so, the idea that Xiaomi wants us to get is that its upcoming handset will wow users. We will find out in a couple of days if that's the case or not.
What are your expectations regarding Xiaomi's next smartphones?
source: Xiaomi (
Facebook
,
YouTube
)