Xiaomi is ready to expand globally, targets Singapore first
5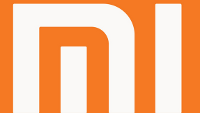 Xiaomi, the fifth largest smartphone manufacturer in China, became quite popular when Google's VP of Android, Hugo Barra, left the company in order to join the Chinese smartphone manufacturer as its chief of global operations. The company is one of the fastest growing local smartphone manufacturers and it sells its products in China, Hong Kong and Taiwan. Well, it looks like this list is going to become longer, because at a recent press conference in Taiwan, Hugo Barra announced that according to Xiaomi's plans to expand its market share in the region, the Chinese manufacturer's products will soon be available in Singapore as well.
According to Hugo Barra and Xiaomi's president, Lin Bin, Singapore is an important starting point for a lot of new businesses and that's the reason it was their first choice for the future expansion. It is expected that Xiaomi will step on the Singaporean market sometime in Q1 next year.
"I've been spending a lot of time with potential partners in other countries, in Southeast Asia primarily. We just came back from a trip to Singapore a few weeks ago, and we're trying to get our operations for Southeast Asia set up as quickly as possible." - said Hugo Barra.
In fact, Taiwan was the first foreign country in which Xiaomi offered its Android smartphones. In Taiwan, it partnered with several local retail stores, where it offered its products, but customers could order directly from Xiaomi's website as well. It is highly probable that the Chinese company will use the same flexible marketing strategy in Singapore, too.
"Our strategy is always to do what our fans want and meet what they expect us to do. So when we enter a new country, we want them to have options. So like here in Taiwan, you can buy a phone either directly from us, pay full price, and choose any carrier you'd like to use. Or you can buy it with a subsidy. This is a good choice. Our philosophy for the rest of the world, including Southeast Asia, is exactly the same. In some countries, carriers act like they do in Taiwan. They're in the business of selling phones and offering subsidies. In other countries they're not. So our strategy will vary a little bit from country to country." - said Hugo Barra.