Xiaomi Mi 5 may cost just $320 at launch
21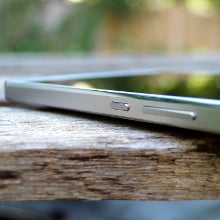 The
Xiaomi Mi 4
packed a nice surprise when it launched last summer - its full retail price was about $320 for the 16 GB model, and $400 for the 64GB version. This, of course, was the MSRP for China, while in the rest of the world it went for a bit more, but the handset was still one of the most affordable with these specs at the time, and coming from a reputable brand at that.
Now, a new rumor has emerged, stating that its
Mi 5
successor will launch with the same pricing scheme as the Mi 4, meaning that the base model with the least amount of internal storage should go for a tad above $300. Given the speculation that Xiaomi is contemplating either a Snapdragon 820, or a
Helio X20
chipset, depending on availability by the time the phone is supposed to be unveiled, we might be looking at one of the most affordable phones with such specs on the market.
As for the rest of the specs, the only things that have trickled down the rumor creek are a metal chassis, 4 GB RAM, 16 MP rear camera, and
Qualcomm's 3D Ultrasonic
fingerprint scanner. None of these is confirmed by anything more than speculation at this point, though, so, Xiaomi, don't leave us stewing here for too long, okay? As for the actual announcement, given Xiaomi's penchant for an 18 months upgrade schedule, we wouldn't hold our breath for anything before December, or early next year, when Snapdragon 820 should be available, too.