The Xiaomi Mi 5 might be the first phone to implement Qualcomm's 3D Fingerprint technology
19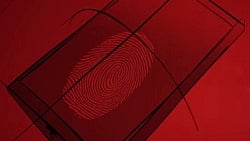 Although Xiaomi has just recently unveiled the
Mi 4c
, a very powerful smartphone that goes for little over $200 in China, a lot of the company's fans are already looking forward to the Xiaomi's upcoming flagship, the often-rumored Xiaomi Mi 5. According to previous rumors, the smartphone will be one of the first to
make use of the Snapdragon 820 SoC
, Qualcomm's upcoming high-end chipset, and it was also said that the Xiaomi Mi 5 could arrive by the end of the year.
According to a fresh rumor from China, the Xiaomi Mi 5 will be the first smartphone to make use of Qualcomm's ultrasound fingerprint recognition technology, one that's natively supported by the Snapdragon 820. Back in March, when Qualcomm announced the new
fingerprint-reading technology
, the company said that ultrasonic sensors not only improve the accuracy but also eliminate the need for a capacitive sensor. Qualcomm markets this as the Snapdragon Sense ID 3D Fingerprint technology.
In essence, Qualcomm's ultrasonic fingerprint recognition tech can create a 3D map of your finger, complete with all the micro-ridges of your skin. Qualcomm says that the technology works well even with wet or dirty fingers, unlike current-gen fingerprint readers.
Although a more accurate fingerprint recognition system is definitely a nice thing to have, that's not where the story ends. What's particularly interesting about the new tech is that the ultrasonic sensor can recognize fingerprints through various materials, such as glass, metal, and plastic. This means that the tech doesn't require a capacitive sensor placed on the outside of the body. Instead, manufacturers can place the sensor behind the display, which could improve the overall ergonomics of the phone. It remains to be seen how Xiaomi decides to make use of the Snapdragon 3D Fingerprint sensor, but needless to say, we're pretty excited to investigate Xiaomi's implementation.