Would you replace your Android homescreen with Facebook Home?
48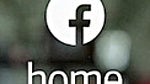 Right on time,
Facebook introduced us to its latest mobile endeavor - Facebook Home
, a homescreen applications allowing you to transform any Android phone into a real Facebook phone!
The new homescreen experience is certainly on the simpler side. Facebook has stayed away from the typical Android approach of having all kinds of options and settings, and has crafted a straightforward UI with a few key features. First of all is the main cover screen, which shows you the latest events from Facebook in a nice, graphically-rich way, with large pictures taking up the whole screen. Then there are the Chatheads, which make communication with friends and contacts very easy and enjoyable. Finally, Facebook Home has a built-in app launcher, which let's you start your usual apps.
All in all, the homescreen looks interesting and we'll certainly give it a try, once it becomes available, but the question is, how many of you guys think that Facebook Home has the potential to permanently replace your default homescreen layout? Right from the start, we notice one obvious drawback to Facebook Home, and it's the lack of widgets, meaning that you'll also lose access to a lot of important information that's otherwise accessible right from your typical homescreen. Could it be that in its attempt to break the app-switching paradigm, Facebook Home will force users to go from app to app even more? Be sure to let us know what you think, but before that - tell us if you plan on making Facebook Home your default homescreen!