Would (did) you buy a phone as a gift for Valentine's Day?
23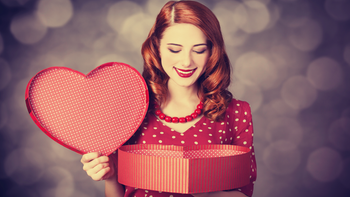 Ah, the beauty of gift-giving. Nowadays, it's pretty common to shell out for an expensive present at some occasions, such as the Christmas holidays or a special someone's birthday. Cynics might pin it as a bad syndrome of capitalism and consumerism programming us to measure our feelings in cold, hard cash.
But let's admit it — it's easier to pick something expensive rather than look for the perfect, practical thing to give. When looking for that special item to wrap in a gift box, we often ask ourselves "Would that person be able to just trot down to a random store and buy it themselves?". If the item in question is an expensive gadget, the answer is usually "no". Thus, the culture of expensive gifts grows. And, sometimes, a new smartphone just
is
the perfect, practical thing to give, right?
Phone manufacturers know this and it's no coincidence that, around this time of the year, we get to see new colors and finishes launched. Red, pink, anything special and unique to the previously-available lineup. We also see BOGO deals, or at least buy one – get one half-off deals, specifically aimed at couples.
So, are you one to buy an expensive smartphone or smartwatch for your significant other? Don't worry, it doesn't mean you love them less if you are not. As long as your Facebook status is "In a relationship", you're OK.