Would you buy a dual-screen phone? (results)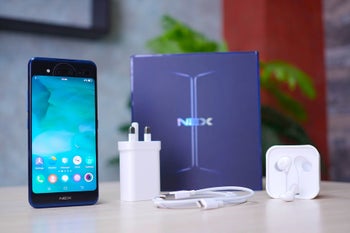 The era of parroting Apple with wide notches is over for Chinese phone makers, it seems, as they moved to waterdrop ones, then slider designs and, last but not least, they are now in the dual-screen phone category, removing the need for a front-facing camera altogether.
There are two phones so far in that last category, the
Nubia X
and the
Vivo NEX Dual Display
edition. The Vivo is a successor to the one that sort of pioneered the true "all-screen" field by having a
pop-up selfie camera
onboard, thus negating the requirement for a thicker top bezel to fit one. In addition to its 6.4" OLED screen at the front, however, Vivo slapped a 5.5" second screen on the back of the phone to look yourself up while taking a selfie with the superior rear camera set.
It's only superior to the front cameras of phones like the S9+,
Pixel 3
or
iPhone XS
in some indoor and low-light conditions, though, as our samples attest yet it is a cool idea nonetheless.
That is why we asked you last week whether you would buy a dual-screen phone, and over 60% of our respondents are open to the idea, so we wouldn't be surprised if these two pioneering handsets have the inevitable successors, too.