Would you buy a powerful 4-inch Android phone (an iPhone SE rival)?
85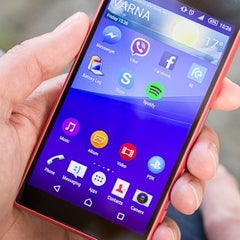 Most high-end Android smartphones now feature screens of at least 5 inches, and users are generally happy with that.
However, there are still plenty of people out there who would rather have a smaller, but still powerful handset. That's one of the reasons why Apple introduced the
iPhone SE
- a 4-inch device powered by the Apple A9 processor (the same that's found inside the iPhone 6s and 6s Plus). The iPhone SE already attracted
the interest of millions of customers
, and it looks like a significant part of those buying the SE is
represented by ex-Android users
.
In the Android world, the
closest thing to the iPhone SE
is the
Sony Xperia Z5 Compact
, which features a 4.6-inch 720p display and Qualcomm's Snapdragon 810 processor. Obviously, the Xperia Z5 Compact is larger than the iPhone SE, though maybe not as large as the 4.0-inch vs. 4.6-inch screens would suggest. Anyhow, we want to know how many of our readers would buy an Android handset that's comparable to the iPhone SE - meaning a 4-inch smartphone with a speedy processor (let's say a Snapdragon 820) and a starting price of around $400. Cast your votes in the poll below, and sound off in the comments section if you have more to say on this.