Would Apple be interested in Netflix and deal?
23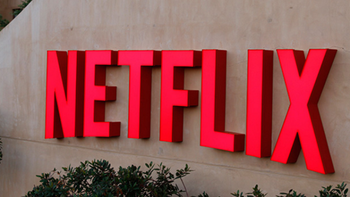 It's a whole new world for Apple these days now that its number one product, the Apple iPhone, is struggling. Starting with the launch of the
iPhone 3G
in June 2008, Apple's smartphone would generate huge sales that would rise every year thanks to the large number of iPhone users who would upgrade to the latest model. But those days appear to be over. Apple CEO Tim Cook has acknowledged that Apple is being impacted by the longer upgrade cycle.
Possibly anticipating this, Apple has been focusing on its services unit. This is the second largest division inside Apple, and its most profitable. The company is trying to push revenue attributable to this sector to $50 billion by next year; in its latest earnings report released last week, Apple said that
it had a quarterly record $10.9 billion of services revenue during the fiscal first quarter
that ran from October through December. This unit includes Apple Pay, iTunes, AppleCare, Apple Music, the App Store and more.
According to CNBC
, investment banking behemoth J.P. Morgan has a transaction in mind for Apple that could help it expand its services revenue greatly. J.P. Morgan's Samik Chatterjee told clients in a note disseminated today that the tech giant should purchase video streamer Netflix. Chatterjee says that it would be advantageous for Apple to buy the leading player in the industry instead of purchasing a smaller name (more on that below). He also notes that such an acquisition would help Apple's advertising revenue soar
Anytime Apple is mentioned in such a rumor, it is always pointed out that the largest sized transaction ever closed by Apple was its
$3 billion purchase of Beats Audio in 2014
. Tossing in a 20% premium, the J.P. Morgan analyst sees Apple having to pony up as much as $189 billion to buy Netflix. The company could self-finance this transaction considering that it has $250 billion in cash and cash equivalents at its disposal. However, obtaining some financing from banks or the public debt market would be a more prudent move.
Netflix would be easier for Apple to acquire than Amazon Prime or Hulu

Chatterjee says that Netflix would be a great fit for Apple since the tech giant likes to be an aggregator of content. In addition, as we pointed out, it would fit in with the company's focus on services revenue. The J.P. Morgan analyst also pointed out that Netflix would be easier to acquire than Amazon Prime, which is part of Amazon, and Hulu. While there has been talk about Apple starting up its own video streaming service, J.P. Morgan says that it is a lot easier for established players in the industry than for new content providers just starting up. Remember, Apple did buy Beats Audio to help it start Apple Music.
"We think Netflix is best strategic fit on leading position in engagement level as well as original content, differentiating itself from pure aggregators of content. We believe there is value to acquiring the most successful player in this space, which is hard to replicate with a smaller player in this market."-Samik Chatterjee, analyst, J.P. Morgan
J.P. Morgan also says that Apple could benefit from buying game developers Activision or Blizzard. Another name that the firm suggests is Sonos. The company produces smart speakers and in-home speakers. Other names that are always mentioned when the talk turns to potential Apple takeover targets include Tesla and Disney.
Chatterjee admits that a Netflix acquisition by Apple is not likely to happen. The analyst says that "Netflix is unlikely to be a seller for a modest premium." Which means that if Apple is serious about buying Netflix, it might cost it $200 billion or more.