World's largest carrier China Mobile might carry the iPhone
3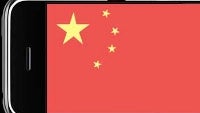 Do you know the population of the United States? We'll save you looking it up if you don't - it's around 310 million people. Armored with this figure, you can better understand the next one. 655 million. That's the number of China Mobile cell phone subscribers. Twice the population of the US, and around 6 times bigger than the nation's biggest carrier Verizon.
That's why news about the possibility of China Mobile getting the iPhone are huge. The
carrier is in talks with Apple over carrying the iPhone
, but it's not yet clear whether the talks will end by year-end.
"China Mobile and Apple both have the will to strengthen cooperation,"
Chairman Xi Guohua said.
"When there is more specific news, we will disclose it."
What China Mobile needs though is an improvement of its 3G technology, which doesn't work with the iPhone. The operator is betting on a 4G network to lure in subscribers who increasingly want to be able to watch online video and better speeds. The carrier is trial running 4G base stations and if the tests turn out successful there will be 200,000 of them next year.