With Motorola's acquisition, Lenovo is gunning for Apple and Samsung
18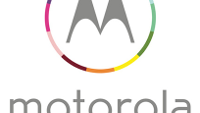 As you can imagine, the tech and business communities worldwide are abuzz over the news that
Chinese Lenovo has reached a deal which will see the ownership of Google's daughter company, Motorola, change hands
. Interest has been pretty high, as it was made clear from the very beginning that this deal will remind a lot of Lenovo's 2005 acquisition of IBM's ThinkPad division, meaning that it'll try to leverage the Motorola brand instead of disintegrating it and cherry-picking its remains. This has lead many industry observers to speculate about the gravity of the deal -- Lenovo does have some serious experience in manufacturing and distribution under its belt, and a truly global reach. A Fortune interview with Lenovo's CEO, Yang Yuanqing, reveals that the Chinese giant is not about to play it low key, and is apparently gunning for Apple and Samsung in the long run.
According to Mr. Yang, the combination of Motorola and Lenovo is "perfect", as the two companies have a presence in several, geographically-distinct regions, and Motorola's strong engineering capabilities and good ties with US carriers ought to play nice with Lenovo's plans of expanding its reach. Mr. Yang goes ahead to corroborate that the deal is, indeed, very much alike to the one it carried out with IBM almost 10 years ago, and that he feels the two companies are "definitely complementary".
Lenovo is also not shy about sharing its strong ambition to win the trust of some 100 million smartphone buyers in the coming year, even though the two companies together had sales of about 55 million in 2013, according to the IDC. Seeing as this number actually puts them in the coveted Top 3 of smartphone manufacturers, the interviewer naturally went on to ask a question that we are all intrigued by -- can Lenovo catch up with Apple and Samsung? The Lenovo executive gave a short and telling answer:
"
Definitely, over time. Our mission is to surpass them
."
Of course,
that's easier said than done
, and while it's still too early and Lenovo hasn't "made a final decision", the first clues as to how the duo is to manage such a feat are there. Apparently, the plan for now is to "
fully leverage the Motorola brand in the U.S. and Latin America
" like it did with the ThinkPad brand in the PC industry. "
Motorola will be our smartphone product
", Yang says, though the exact specifics of 'how' are not ironed out. The CEO says that the final arrangement is yet to be agreed on, but one scenario would be for Lenovo to keep marketing its products under the same brand in its homeland of China, and Motorola in at least the US and Latin America. Moreover, it's not completely out of the realm of the possible that Lenovo will "
reintroduce the Motorola brand
" in China
We'll be obviously keeping tabs on the two companies as we go deeper into 2014, but we think its obvious that we are intrigued by the prospect of a third really major player in the space.
What about you?