Wisconsin Alumni Research Foundation sues Apple for patent infringment involving the A7 chip
12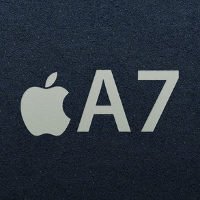 Apple's A7 chip powers the
Apple iPhone 5s
, the
Apple iPad Air
and the
Apple iPad mini with Retina display
. The chip is now also the subject of a patent dispute between Apple and the Wisconsin Alumni Research Foundation. The latter has filed a suit against Apple, on behalf of the University of Wisconsin. At issue is patent number 5,781,752 titled "
Table based data speculation circuit for parallel processing computer
".
The Wisconsin Alumni Research Foundation is the division of the University that controls the school's patent portfolio. According to the Foundation, Apple used the patent in the A7 to improve the efficiency and performance of it. The suit asks Apple to stop infringing on the patent and wants the court to force Apple to pay monetary damages.
"WARF is informed and believes, and on this basis alleges, that the acts of infringement by Defendant have been, and continue to be, willful, intentional, and in conscious disregard of WARF's rights in the '752 patent."
-Court filing
In the past, Apple has filed one or more patent applications using the '752 patent as relevant prior art, so it obviously was aware of its existence. So far,no judge has been assigned to this case, which we will follow as it progresses through the Wisconsin legal system.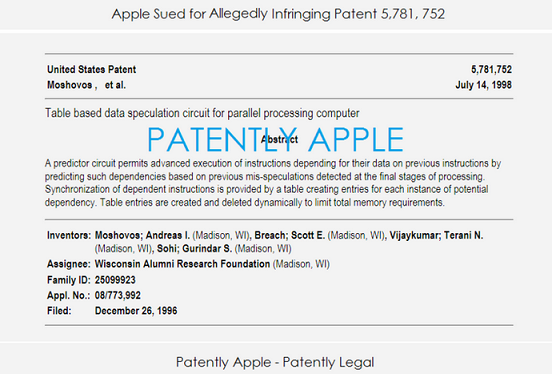 source:
PatentlyApple
via
CNET