Winner of our AT&T HTC One X+ giveaway
11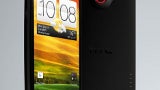 So, we guess this is goodbye then. We'll miss our One X+ giveaway unit, as it will now be heading towards its new owner - the winner of the
AT&T giveaway we ran last week
.
Well, congratulations to our user AFnerdTP, who is one really lucky fellow. Despite the great number of participants, it looks like it was AFnerdTP's day yesterday when we drew the winner. Now, he'll be enjoying a brand new HTC One X+ for AT&T - a magnificent handset with a brilliant 4.7" S-LCD2 screen, a super-fast quad-core Tegra 3 processor and even LTE, to surf the airwaves of AT&T's speedy 4G network.
As for the rest of you, don't be disappointed, guys and gals, you can still take part in our
Sprint giveaway
that's running right now!
Once again, congratulations to AFnerdTP - we hope you'll really enjoy your new smartphone!