Windows Phone's strong growth continues in the world's largest smartphone market
17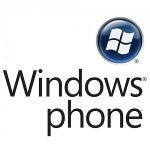 Trying to come up with an idea of how much of the smartphone market belongs to Windows Phone, WPDang and OpenXLive have taken the consolidated server data from 112 games and apps to try to come up with some analysis. The problem is that these apps make sense
only to Chinese users of the Windows Phone Marketplace
, or are very popular among the Chinese. So while we do have some analysis of the Windows Phone market, the analytics represent how Microsoft's mobile OS is doing in China. As the world's largest smartphone market, what goes on in China might be representative of how Windows Phone is doing in the rest of the world.
What the report showed is that while China got off to a late start with Windows Phone,
it has been on a growth spurt
since being available in the country. The installed base of Windows Phone users in China started at 160,000 in January and by August 16th had hit 1.13 million. From July through that date, the country is growing Windows Phone users at a rate of 9,760 per day compared to 4,750 per day from the beginning of May to the end of June. That 105% jump in the growth rate tells you that the OS continues to grow stronger in China and shows no signs of slowing down.
HTC Titan
that is called the HTC Triumph. According to the report, it is available in only a few outlets and is never advertised. Samsung has one device, the
Samsung Omnia M
introduced on June 29th. WPDang and OpenXLive say that of the manufacturers,
only Nokia has pushed Windows Phone in China
with advertising, offering multiple models, and cooperating with the carriers. That could be why Nokia owns 75% of the Windows Phone market in China followed by HTC (14%) and Samsung (9%).
Of the precise handsets, the Nokia Lumia 610 leads the way with 22% of the Windows Phone market in China. 17% of the pie belongs to the Nokia Lumia 800 and 16% is owned by the Nokia Lumia 710. Smuggled versions of the Nokia Lumia 800 have 9% of the WP market in the country while 4% belongs to the Noka Lumia 800c made especially for China Telecom. Smuggled models of the Samsung Focus (SGH-i918) have a 3% market share.
source:
Weibo
via
WPCentral