Windows Phone with 20% market share in some markets
46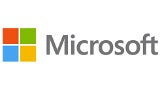 It appears Windows Phone isn't doing as bad as we thought. We mean, we knew Microsoft's mobile platform was slowly progressing, but it turns out that in some markets, Windows Phone is actually quite strong.
During a meeting with Reuters held in Microsoft's campus, Windows Phone chief Terry Myerson revealed that Redmond's OS has achieved a 20% market share in some countries like Poland and Mexico. Well, it seems there's just something about those live tiles that Mexicans and Poles love!
Windows Phone has also managed to outsell the iPhone in 7 markets, most of which in Eastern Europe. According to research firm Kantar, however, that is mostly due to the strong Nokia brand in the region.
By the looks of it, Microsoft is really appreciating Nokia's partnership (as it should), as Myerson has said that "
Nokia's doing a great job. They really are receiving all of our go-to-market energy right now
." By the way, if you are of the read-between-the-lines type, feel free to take the latter sentence as a disguised statement that Microsoft is not working on its own Surface phone. Although, we have to remember that we're talking about Microsoft here, so pretty much anything can be expected.
via:
WMPoweruser
Recommended Stories