Windows Phone users might have increased rapidly by more than half a million in two weeks
24
Users of the Facebook integration in Windows Phone have climbed from a million to a 1.1 million between 11/11 and 11/25, three times the increase in the previous two weeks.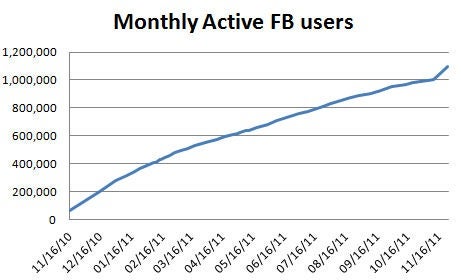 The rule of thumb that has proven accurate so far has been about 6X the phones shipped as the number of Facebook Integration for Windows Phone regs, so we might be looking at 600 000 units in two weeks, and more than 6 million in total.
There are the new
HTC Radar
,
Titan
and
Samsung Focus Flash
out there, of course, but a big part of this surge in Windows Phone users is probably due to the heroic marketing push for the
Nokia Lumia 800
, which is reportedly
selling well in the UK
and Germany, and Deutsche Bank analysts are predicting about 2 million Lumia devices will be sold in total during the holiday season.
This could give a nice boost to the overall sales numbers of Windows Phones, and we've heard developers say they will start paying serious attention to Microsoft's mobile OS once devices with it in active duty pass the 10 million threshold, which should be by the spring of 2012 with the current tempo.
via
WMPU