Windows Phone users download more apps than the Android folks, less than the iOS junkies
7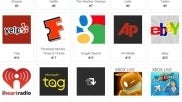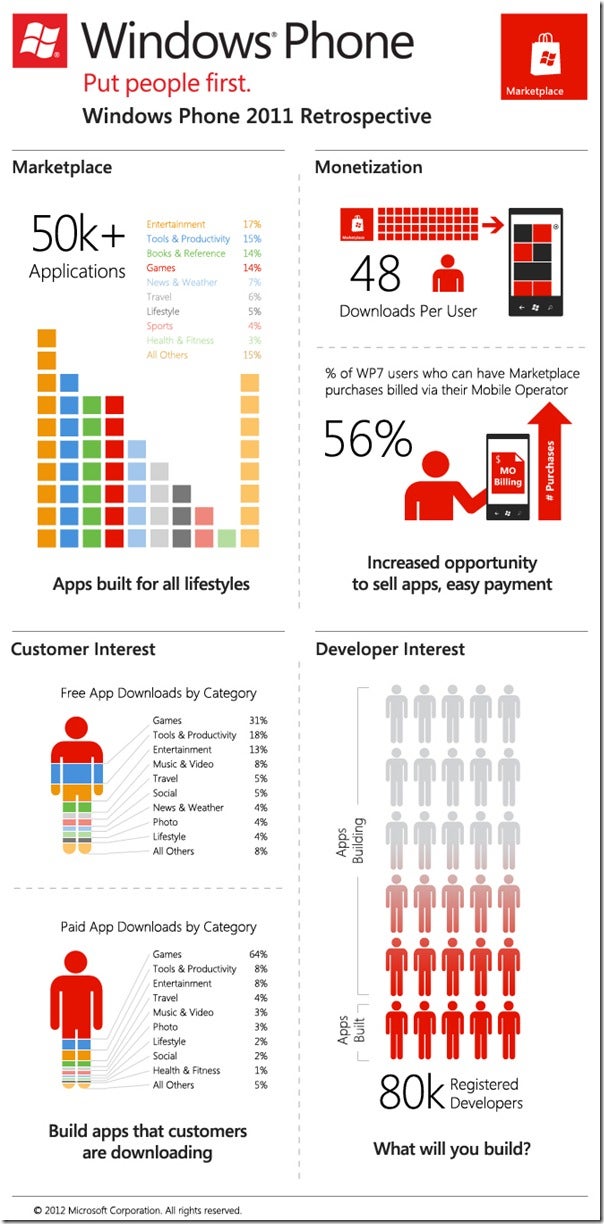 Microsoft, and the head of developer relations for Windows Phone in particular, Brandon Watson, released a fluff infographic today to explain how the app ecosystem performed in 2011.
The
Marketplace app store reached 50 000 applications recently
, and the infographic shows what type and number of apps people are downloading. Turns out that the average Windows Phone user got 48 apps from there in 2011, compared to 30 for Android and 83 for iOS.
This might have to do with the number of apps - although 50 000 sounds more than you'll need in a lifetime, iOS is ten times that, so people get enticed easily when a new quality app comes across.
Another interesting part is that all in all 13 000 of the 80 000 developers registered, have published an app, meaning a huge room for growth once there is enough critical mass of devices for the big app publishing houses to start paying some serious attention to Windows Phone development.
This critical mass is usually 10 million handsets with a platform in the hands of consumers, so
with Morgan Staley's prediction for Nokia selling 3 million Windows Phone per month
on average this year, the ten millionth sold could be approaching soon, and from there we taste an exponential increase in the number and variety of Windows Phone apps.
source:
WPDevelopersBlog
via
WMPU