Windows Phone earns top honors in Readers' Choice Awards
73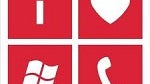 For the past 26 years, PCMag has surveyed to find out which device is first, and which is worst. The survey also includes carrier services and mobile operating systems.
For 2013, Windows Phone 8 was the darling of smartphone operating systems in the survey, earning a score of 9.0 over iOS, Android and BlackBerry. Windows Phone also scored the highest overall satisfaction on devices less than a year old and all phones.
One might say that Windows Phone success is in part due to Nokia and the excellent cameras found on the Lumia devices, but then again, that does appear to be the sole reason. Windows Phone was found attractive by virtue of it being Windows Phone. iOS was the driving force behind app availability while Android was endearing for the wide range of large display sizes.
Nokia won top marks as the leading brand for AT&T, followed by Samsung and Apple. Alas, that would be the only carrier where Nokia, and by proxy Windows Phone 8, would make an appearance in the carrier surveys. Sprint and T-Mobile USA were all about Samsung while Verizon's top responding brand was the iPhone.
Reader responses about carrier satisfaction saw US Cellular on top by a wide margin over second place Verizon, who in turn was markedly ranked higher than AT&T, Sprint for T-Mobile. As to the reasons why people selected their carriers, the reasons will not shock you at all, except for one ranking, AT&T. Responses did not indicate any real reasons why AT&T would be selected as a carrier of choice at all. Verizon and US Cellular have the network while Sprint and T-Mobile are attractive for their price.
source:
PCMag.com