Windows Phone big app release delayed "a few days"
11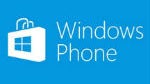 Yesterday, we heard from Microsoft's Joe Belfiore that there was a
big new app
that would be released today, but it looks like Joe jumped the gun a bit, because he had to send out a new tweet today saying that the app (whatever it might be) will not be released today, and could be pushed back by "a few days".
There's still no indication of what the app will be, but Joe seems to be a bit upset that he broke Microsoft's new rules to "just shut-up 'til ship" (sic). He went on to tease more interesting things in the pipeline, saying that this week "could be a pretty good app week here", but that it's "hard to know which publishers will hit which dates".
And, in case all you non-US users haven't been too excited with the release of
US-only Pandora
, Joe wants you to know that "this week is NOT a US-only kinda week. :)"
We'll let you know when we find out what apps are coming.