Windows Phone app "6tagram" to receive official blessing from the real Instagram
22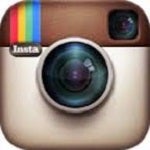 While Windows Phone may be lacking a native Instagram client, there is no shortage of decent third-party apps to share rustic looking pictures of what you are having for dinner (or lunch, or breakfast).
Despite that deficit, it looks like one such third-party app is going to be christened by the Facebook-owned company according to Rudy Huyn, developer of the app to be known as "6tagram."
If that name rings a bell, it is understandable. Rudy also developed the
Vine client for Windows Phone known as 6Sec
which is also fully featured. Rudy had a phone conference with Instagram today, and he reports that the company will officially sanction his app once they have a chance to review it. This does not mean that Instagram will be providing any technical support, but it does give a "legal" blessing and the app will support original Instagram filters, video and other features. However, the app will still have to work through the
same API issues that other Instagram clients
have to deal with.
Basically, it will be as close to an official app as any at this point. It is a good development for Windows Phone, and kudos to Instagram too. If Instagram (Facebook) is not going to develop their own app for the platform, at least they are leaving the door open for other enterprises to do the work.
All Rudy needs to do now is send his app to Instagram, launch a beta, publish the app and then it is off to the races.
source:
WMPoweruser