Windows Phone 7 sales top 135,000 units?
13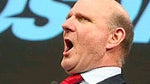 The time has come to measure the sales of a product by the number of its Facebook subscribers and such an approach gives an interesting figure for Windows Phone 7 sales as analysis by WMPowerUser shows. Namely,
135,000 units
as of now. That is the number of active users of the WP7 Facebook app. The number, of course, is far from official, as it is clear that not everyone uses Facebook. Or at least not from their phones.
How credible could it be, though? Unofficial reports claimed early sales of some
40,000 Windows Phone 7 devices
. The number is far from ground-breaking, but shortages have also been reported in various places, which hints that handsets with the new OS are not actually selling bad. Redmond has invested significant effort and funds into pushing app development for Windows Phone 7 and latest reports show its Marketplace grew steadily to
3,000 available apps and around 15,000 registered developers
. In any case, we are left to guessing until Microsoft speaks up and this might happen at CES in January. Hold on until then and do not be surprised if the number is far from the Facebook-based estimates.
source:
SlashGear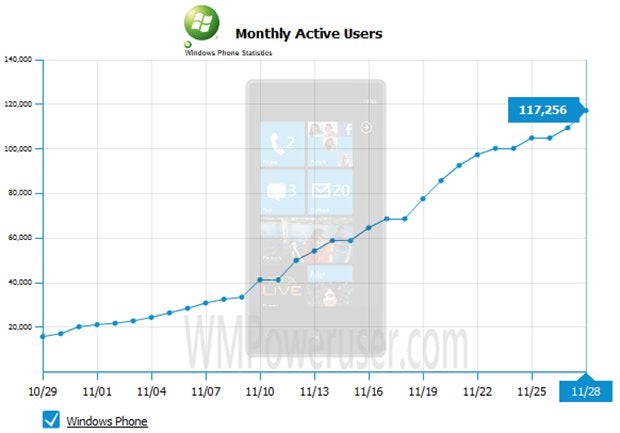 Growth of active users of the Facebook app for WP7