Windows Phone 7 push notifications limited to 15 third-party apps, Microsoft clarifies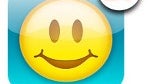 Just yesterday, we
brought you the news
about the recently discovered limitation of 15 apps that could use push notifications concurrently. But Microsoft, we have to admit, was quick to respond to the discovery and clarify that the 15 app limit applies
only to third-party applications
. Meaning that outlook, the people hub, and all the other goodies that come on board are out of the count.
However even applications that are not pinned to a live tile and use push notifications
will
also be counted. Basically, it all comes down to counting open channels that use the network connection. Now, that seems a bit more reasonable and brings the total of apps you can have to
over 20
, but it still remains a limitation.
Microsoft's Jaime Rodriguez argues that developers should
hardcode
the option to choose whether or not to use push notifications, so that users don't have to end up uninstalling apps to free up a network channel, but can rather just turn the notification switch on or off. Reasonable as it is, it sounds a bit like passing the buck.
Why was the limit set? The Microsoft team looked at the
common user
and came up with this number as a safe assumption. Were they right? We would vote against any limitations, but at the same time it is hard to disagree that the number of third-party apps used would hardly surpass 15.
Finally, Rodriguez claims that a
better user experience
is in the core of this limit. Good battery life, quality of service and bandwidth could have been the most valid reasons. Hopefully, with all the buzz surrounding this cap on apps, measures will be taken by Microsoft and newer versions will leave even less space for complaints.
source:
Jaime Rodriguez blog