Windows Mobile 7 to support two screen resolutions?
13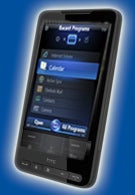 While Windows Mobile fans and users are patiently waiting for this year's MWC, where we'll get to see
a demo of the new Microsoft operating system
, we came across this news story by Betanews, which provides some interesting info on the matter. Microsoft's Senior Marketing Manager, Greg Sullivan, has shared with the media that the company will take on a slightly different technical approach with WM7. Instead of supporting numerous screen sizes, the new OS will probably run on just two:
"So how are we having our cake and eating it too? We're going to continue the horizontal market, but work very closely with our hardware partners to provide more guidance on the platform so we don't have nine different display sizes that independent software vendors have to target...maybe just two..."
This seems very logical, given the current situation requires developers to waste precious time and resources in adapting their apps to many different resolutions. This will hopefully allow for a much better user experience.
Another good thing is that the official has said the dated Pocket PC UI will finally disappear from the platform. Not that we didn't expect this, but it's just nice to hear it once again:
"We're going to continue investing in the user experience, and the
legacy
pocket PC 1999 UI that still kind of shows up if you drill down pretty deep? that's another thing that's changed."
And we can already guess that one of the resolutions will be
480x800
pixels (WVGA), since that's the one of the
HTC HD2
, which we know will
most probably get an update
to Windows Mobile 7.
source:
Betanews
via
WMPoweruser