Windows Blue to merge Windows Phone and Windows 8 into one product?
60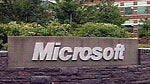 Time to grab the ol' salt shaker. According to the latest rumors, Windows Blue is going to combine both
Windows Phone
and
Windows 8
into one software package. The word is that the Windows Blue software is being developed separately from both Windows and Windows Phone with the hope that by merging them, Microsoft will be able to compete with Android and Chrome. Earlier speculation had
Microsoft merging Windows RT with Windows Blue
.
Merging the two systems won't be so easy and Microsoft is also worried about its PC partners cooperating with Google on Chromebooks and on rumored Android powered laptops. Those companies, allegedly working on computers driven by Android, are calling the devices
confidential
so that they don't get pressured by Redmond based Microsoft to drop the project. The speculation is that Windows will unveil Windows Blue this coming June.
According to the same sources, Microsoft is supposedly working on the next-generation OS that should be released in October.
source:
DigiTimes