Windows 8 user interface details leak, touch will be the name of the game
13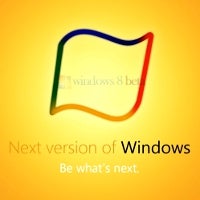 A few screenshots of Microsoft's Windows 8 work have leaked on a Chinese tech blog.
We know that the interface overlays in their final version are reserved for the RC issue, not these early milestones, that is why the leaked screenshots are not showing the touch-optimized interface. A Russian site, however, is confirming that the interface will be heavily
touch-optimized
, most probably the interface displayed will depend on the device Windows 8 is running on, as
Microsoft clarified
at the CES show in January. The Windows 8 tablet overlay, for exampe,
is rumored
to use the tiled structure of Windows Phone 7.
The installation time will be reduced threefold from the current 25 minutes for Windows 7, to 8 minutes for Windows 8, and making a backup copy of the whole system too. The drivers installation progress is also shown now in the taskbar. The next version of Windows will also allow you to restore it back to the default system settings in two minutes, without taking up much disk space.

You will be able to sign in directly with your Windows Live ID, and your profile avatar will be displayed prominently in the system tray, so we presume Microsoft's cloud services will take place front and center. This is welcome news, since Hotmail is still the most used online email service, SkyDrive offers 25GB of free storage, and we hope Redmond will work out the kinks in the online version of Microsoft Office, to allow easy syncing and collaboration for your documents between your device, and the cloud.
The other great thing is that there will be an
app store
inside Windows 8, where probably all the software written for Windows will be catalogued (no official account, but way more than a million programs), which will make it easier to search for programs you need, and might spearhead development for this first Windows version that will be capable to run on ARM-based mobile chipsets.
If Redmond manages to pull this off in the right way, it's certain that Microsoft will continue to play a big role in computing, considering how familiar its environment is for billions of users, and its rich legacy software and driver support. Not the mention the potential brought on by the
alliance with Nokia
, of which Microsoft stands to gain everything in the mobile space, without even having to buy Nokia, brilliant move on Ballmer's side.
Adobe Flash won't be a problem, that's for sure, and you won't have to make do with stripped down versions of desktop software that most mobile apps are. It's just that the interfaces of the new versions of everyone's software for Windows 8 will have to take into account the touchscreen aspect.
Too bad recent reports show that Windows 8 won't be ready until some time into 2012, but it's said that the tablet version has been prioritized to show a demo
as early as June
, and Microsoft has more than a 1000 engineers working now on porting Windows to ARM-based chipsets to make its tablets available for the holiday shopping season.
Oh, and obviously your profile avatar can be a video clip now. Cool beans.


source:
Windows8News