Windows 8 tablet from Samsung to be an updated year-old Series 7 tablet
20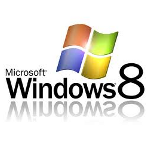 Spoiler Alert! A Samsung executive told Bloomberg on Wednesday that the Korean based manufacturer will ship its new
Windows 8 tablet
sometime in the second half of next year, giving us a clue as to when Windows 8 might be launched. The tablet itself will look familiar as it will be an updated version of the currently available
Series 7 device
that uses Windows 7. That means you should expect an 11.6 inch touchscreen on the Windows 8 tablet. According to Samsung's PC group head Nam Seong Woo, current Series 7 owners whose tablets are equipped with Windows 7 will get an update to Windows 8 although he didn't say if the update would be offered at a special price or the regular Windows update price.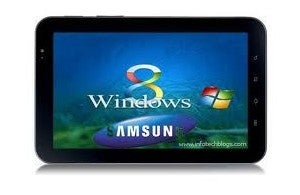 The Samsung Windows 8 tablet
Thanks to the new Windows 8 OS, the new tablet will feature more advanced motion sensors and the replacement of legacy BIOS with UEFI firmware. Samsung will also supposedly put Intel's Ivy Bridge processors, created using
the 22nm process
, to work under the hood while updating RAM. The new software, which Microsoft introduced in September, allows tablets to turn on instantly
and last all day on a single charge
while offering a new push notification system as we detailed yesterday.
If Samsung's Windows 8 tablet launches as an update to the Series 7 tablet, it will be 1.9 pounds and be a half inch thick, which makes it heavier and thicker than the
Apple iPad
and
Android tablets
. To top it off, at the current $1,100 price for its Series 7 tablet, Samsung's device will cost twice as much as Apple's tablet.
For its part, Samsung doesn't consider slate devices like the Series 7 to be in the same category as its Android tablets. When it comes to tablets, the Korean based manufacturer
had the leading market share
among those producing Android flavored models with a 9% slice of the pie during Q3 of this year. During the same time period, Android tablets accounted for 27% of tablet sales up from 2.3% last year. The Apple iPad captured 67% of such sales in the three months ended in September versus 97% last year. In the U.S.,
the latter device holds a 75% market share
as we reported on Tuesday.
source:
Bloomberg
via
electronista