Apple iPad holds the US tablet throne, no rivals in sight
30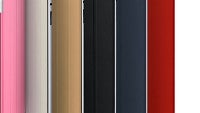 More statistical data comes in to confirm what you probably already know:
the iPad is dominating the tablet space in the States
with a share of around 75%. What's more interesting – analysts from Canaccord Genuity don't see any real competitors shaping up anytime soon. The second-gen iPad is expected to rake up sales of 11.1 million units in September, warming up to an impressive December quarter reaching 14 million units.
The rest of
Android tablets
are best represented by Samsung, which is estimated to snatch 8% of all tablet sales in 2011. The second runner-up is Asus, which introduced the Asus Transformer earlier in the year, but even if we combine all Android tablet sales they still look marginal when compared to the iPad.
"While new entrants such as Amazon could disrupt the completive dynamics into holiday sales, we view low-priced 7-inch models as a threat to other Android OEMs rather than to the iPad,"
Michael Walkley of Canaccord Genuity says.
"As such, given our updated iPad estimates, we anticipate Apple will command roughly 65 percent of the tablet units sold into the channel during C2011. However, we believe Apple's sell-through share of the tablet market will exceed 75 percent during C2011."
Now, recently Google confirmed poor sales for its Android slates which stand at just around 3.4 million. But could the introduction of Ice Cream Sandwich change that landscape? A new tablet running dusguised Android is coming today at
Barnes&Noble's event
, so you'll have one more opportunity to ponder on the tablet issue very soon.