Windows 10 testers can now view and interact with Android notifications from their PC
11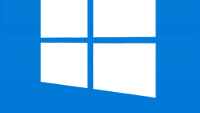 Earlier this year during a Build presentation, Microsoft revealed that it's working on a system that allows Windows 10 PC users to display and interact with Android device notifications. As it turns out, the feature is already rolling out to some users.

A Reddit user called Jihoff80 was the first to discover that the tester version of Windows 10 now can now sync notifications from an Android smartphone. At the moment, the feature has only rolled out to those who are a part of the Windows Insider program. Regular Windows 10 users will receive this functionality later this summer when Microsoft rolls out the Windows 10 Anniversary Update.

The Cortana Android app works as an intermediary, and you will need to get the latest update that Microsoft started pushing today to turn on the feature. As reported by WinBeta, some users claim that the notification syncing can also be enabled by downloading the application package file from one of the APK mirroring websites.

Once everything is set up, your Windows 10 PC will be able to display notifications such as missed calls, messages, and emails. Furthermore, users will also be able to reply to notifications straight from the paired Windows 10 computer.

It will take only a few seconds for the notifications to reach the Windows 10 machine once they've reached the Android device, as Microsoft is leveraging its cloud services to sync up the data.

Another notable feature is the fact that the notifications are synced up across all of the connected devices. For instance, when users read an email notification on their phone, it will be dismissed from the Windows 10 PC.

What do you guys think of this new Windows 10 feature?