Will.i.am announces Puls - a call-capable smartwatch with 3G connectivity
8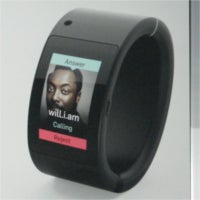 A couple of days ago, we saw will.i.am
demo a smartwatch on-stage
, manufactured under his i.am+ brand. It was
not the first time
he talked about it, as the device was supposed to be released way back in July, but apparently was too much of an ambitious project and needed some more development time. As advertised by the artist, the wearable is supposed to make voice calls, have Internet connectivity, and, of course, deliver advanced music controls.
Yesterday, Will.i.am took the stage at the ongoing Dreamforce 2014 event, in San Francisco, and finally announced the device officially.
The wearable is called Puls and is an autonomous, 3G-capable smartwatch-smartphone mix. Aside from voice calls and SMS capability, it also supports email, social networking, and navigation. It is "almost 2 inches wide", though, there's no word on the exact size of the touchscreen.
Will.i.am prefers to call it a "cuff", a device conceived under his "fashionology" concept – a concept for mixing everyday fashion accessories with technology.
The device runs on a forked Android and also has a voice assistant, called AneedA (read it out loud, you will get where it comes from), which is powered by Nuance tech (the same tech that can be found under Siri's speech recognition engine). According to will.i.am, AneedA should be good enough at speech interpretation to be able to provide effortless texting and emailing, while driving.
While on the topic of texting – Puls does have a virtual keyboard, and it looks like it functions a lot like
Fleksy
– a keyboard that has a smart autocorrect, which allows one to make quite a lot of typos, and still get the word right. Puls' keyboard also adds smart word prediction. You can check out a demo of how it works in the videos below.
Included apps have the usual Dialer, Contacts, Maps, Texting, Email, Photos, Music, and a weird one, called Vibe, which is supposed to detect the wearer's emotions.
Aside from the fact that it is powered by a Snapdragon SoC, coupled with 1 GB of RAM, and having 16 GB storage, hardware specs are unclear. The cuff's lower half (the "strap" part) houses a speaker and the battery, which, according to will.i.am, will provide 5 hours of working time, and will take 60 minutes of charging time to be back to 100%.
The cuff sports no camera, as the artist said that it would be awkward to use a wrist device to take pictures. Instead, he said that he plans on developing glasses, which will be syncable with the cuff, and will be focused on taking pictures (not a full-blown Google Glass, mind you, just a camera).
The Puls will be available through AT&T and O2 (for the UK) and should hit shelves before the holiday season, will.i.am says. Price is yet unclear.