Will the Motorola DROID Bionic have an OMAP processor under the hood rather than Tegra 2?
15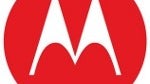 Recently we
told you
about about some specs for the Motorola DROID 3 gleaned from the
NenaMark
benchmark web site. On Saturday, the same site had some specs for the Motorola DROID Bionic. Regardless if this model is the
Motorola Targa instead of the Etna
, the DROID Bionic will have the PowerVR SGX 540 GPU on board, similar to the DROID 3. And that GPU seems to come
only
with a Texas Instruments OMAP 4 processor. If you are keeping a scorecard, you can scratch out the Tegra 2 and replace it with a dual-core 1GHz TI OMAP 4.
Also, according to the NenaMark site, the Motorola DROID Bionic will ship with
Android 2.3.3
installed, which is an improvement from Froyo, but also means no Google Talk out of the box. While all
reports
say the device will come with a 4.3 inch screen, according to the benchmark site, the resolution will be
qHD
.
If there is one
troubling
aspect to NenaMark's benchmarking of the DROID Bionic, it is that it scored 24 on a benchmark test compared to a 45.70 score for the Motorola DROID 3. But it is still very early days for the former. Motorola has not officially confirmed that the DROID Bionic will be the Targa and there still is a lot of
tweaking
and fine tuning to do before the phone even gets introduced.
source:
NenaMark
via
AndroidandMe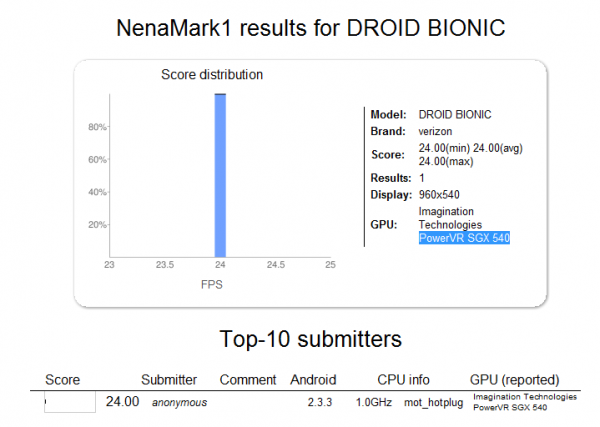 The NenaMark benchmark site suggests that the Motorola DROID Bionic will come with a TI OMAP4 1GHz dual-core processor under the hood
Recommended Stories