Will Cortana do her thing on other platforms?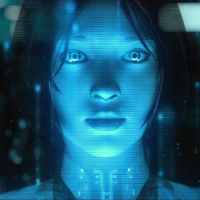 Cortana, as most of you know, is
the voice activated virtual assistant for those using Windows Phone 8.1
. But just as Google has made its voice activated virtual assistant, Google Now, available for iOS, there is talk that Microsoft might do the same with Cortana. At the SMX Advanced search marketing conference in Seattle on Friday, Microsoft's Marcus Ash went into the reasons why the software giant might be open to sharing Cortana with other platforms.
When Cortana becomes available on Windows 8, Microsoft worries how the service can provide a complete experience if the Windows PC owner happens to own an Android phone. Ash asks, "
But how do we get Android users or these other iOS users that use Windows to have a great experience?
" Ash is the group program manager for Cortana on Windows Phone.
Considering that Microsoft's Bing search app is available for iOS and Android, it would seem to make sense for Microsoft to do the same with Cortana. While it might make sense, it wouldn't be easy to do. Rob Chambers, a group program manager from Microsoft Research, said that getting the program to work as "seamlessly" on devices running other operating systems, could be problematic. As an example, he pointed out that a phone running Cortana would have to always be running on on low-power so that Cortana can be ready at all times to spring into action.
"If I'm a Windows PC user and I have a Kindle tablet and an Android phone, how good is the Windows Cortana experience going to be if it doesn't know anything about what I'm doing with those devices? It's really a difficult question that we're spending a lot of time trying to figure out. Clearly we want people to buy Windows, we have a bunch of Windows customers, hundreds of millions that have Windows PCs and would love for them to have a great Cortana experience because once they have that they will probably consider other devices and say 'Well, I want to match them up.' But how do we get Android users or these other iOS users that use Windows to have a great experience?"-Marcus Ash, group product manager for Cortana, Windows Phone
For now, Cortana remains exclusive to Windows Phone
8.1
, although there might just come a day when she is plying her trade for iOS and Android users. You can check out Marcus Ash's comments about sharing Cortana with other platforms, by clicking the video below.
source:
GeekWire
,
@markguim
via WPCentral (
1
), (
2
)