Microsoft announces Windows Phone 8.1: Cortana, Action Center, Backgrounds and more
34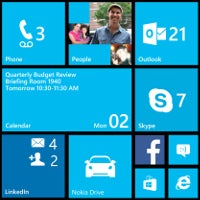 Today, at the annual Build developer conference, Microsoft has announced the upcoming major update to its mobile platform: Windows Phone
8.1
! The new version of the third ecosystem is set to come with a good number of new features, designed to improve upon Microsoft's maturing operating system.
The enhancements in Windows Phone 8.1 include the following key features:
Cortana digital assistant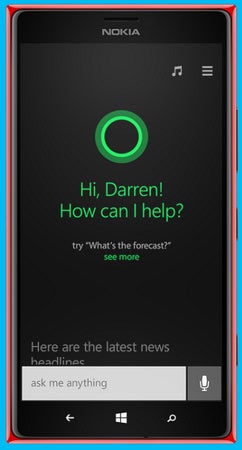 Well, ever since Siri, personal digital assistants have been fairly popular in smartphone land. Of course, it didn't take long for the competition to come up with its own offerings. For example, Samsung created S Voice, while Google produced Google Now, which is a service that actually added some new elements to the whole thing - namely, Google Now introduced the idea of proactive delivery of information that's meant to be helpful to you, the user. And this is where Cortana comes in. Inspired by Google Now's proactiveness, Windows Phone 8.1's Cortana will attempt to ease your life by throwing all kinds of information at you, no matter if you've requested it or not.
Thankfully, Microsoft's personal digital assistant will be integrated with core OS applications, such as phone, messaging, calendar, email, alarms, etc. This means that not only will Cortana be aware of your contacts, appointments, messages and more, but it will also be able to do some useful work for you, such as initiating a call, setting up an appointment or alarm, or reading your latest email - you just need to ask us using natural language. However, Microsoft has gone the extra mile, adding some more advanced capabilities to its digital assistant. For example, the user can ask Cortana to remind them about something the next time that they are talking with a certain person! This way, the next time you're having a call, or a chat stream with that person, Cortana will tactfully remind you about whatever it is that you wanted to share with that contact. Sounds neat, right? What's more, Cortana has been designed so that it can be integrated with third-party apps and services, such as Skype, Hulu Plus, or Facebook.
Cortana is shaping up as a remarkably smart and helpful digital assistant.
Even more live tiles
It turns out that Microsoft's three-column homescreen layout that debuted on Nokia's WP phablets has been kind of successful, so the company has wisely decided to bring this feature to Windows Phones of all sizes. With Windows Phone 8.1, you'll be able to have that three-column live tile view even with smaller devices. Hooray!
Homescreen backgrounds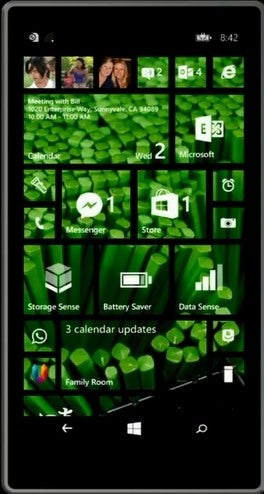 Yep, the rumors were true. With Windows Phone 8.1, you'll finally be able to set homescreen wallpapers, but of course, due to the nature of the live tile UI, those backgrounds will not appear as images behind your tiles. Oh no, those backgrounds will actually appear on top of your live tiles. Really, it's a weird effect, at least from what we've seen thus far, but at least it will let users add some variety and personality to their otherwise pretty consistent Windows Phone handsets. The new wallpaper option will be accessible from the themes menu.
New lockscreen designs

Previously, some apps were able to alter the look of your WP lockscreen by adding some kind of additional info or images, but with WP 8.1, Microsoft is opening things even further, allowing developers to produce lockscreen designs that are completely different in their visual presentation or content format. This is yet another neat new feature by Microsoft that's designed to enhance Windows Phone's customization functionality, and quite frankly, we welcome that. In contrast to wallpapers, which seem to look a bit weird (or at least quite different from what we're used to) on Windows Phone 8.1, the unique lockscreen designs that Microsoft demonstrated looked very cool, and we can definitely see this feature getting very popular among WP users.
Action Center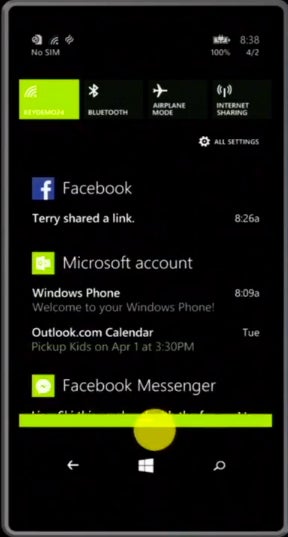 Every self-respecting mobile operating system needs to have one, and from its 8.1 version onwards, Windows Phone will no longer be an exception. The so-called Action Center will work similarly to Android's notification drop-down - Action Center will be expandable from WP's notification bar, revealing a various types of information and options for you. This will include things like toggles for Bluetooth, Wi-Fi, Airplane mode, and internet sharing, as well as actual notifications like Facebook updates, new calls, emails, and things like that. Obviously, Microsoft has followed Android closely here, which isn't such a bad thing.
Internet Explorer 11
With Windows Phone 8.1, Microsoft is once again updating the wonderful Internet Explorer browser that comes with its mobile platform. Internet Explorer 11 brings some new and notable features, such as InPrivate browsing (browsing the web without leaving any data about you.....
YES!
), tab synchronization between the user's Windows devices, file uploading capabilities, WebGL and normal mapping support, as well as a new YouTube HTML5 player. And yes, you will be able to have more than six tabs open at the same time.
Internet Explorer will no longer limit you to just six tabs.


Additional goodies
The above-mentioned things are some of Windows Phone 8.1's key features, but besides these, Microsoft has also added a number of smaller improvements to the OS. Some of the most notable ones include an enhanced application store, a week view for the calendar, Swype-like input method for the built-in QWERTY keyboard, an easy way to transition from a voice call to a video call, and a new Wi-Fi tool called Sense. The latter is designed to carry out a host of Wi-Fi-related purposes, such as new Wi-Fi network suggestions, automatic connection to free networks, or providing a secure way for your guests to connect to your home Wi-Fi network.
Windows Phone 8.1 release date

Microsoft hasn't avoided the availability question, which we're very thankful for, even if the information provided by the software giant is quite vague. So, here it goes: users of popular Windows Phone 8 models should expect an update to Windows Phone 8.1 sometime during the next few months, without any specifics being mentioned. And while the "next few months" time-frame doesn't really sound so encouraging, Microsoft is at least promising that brand new models featuring Windows Phone 8.1 will start hitting store shelves in April or May.
Windows Phone 8.1 images