WiMAX may be used by Boost Mobile and Virgin Mobile for 4G connectivity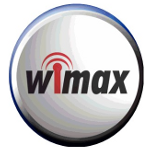 Here is a rumor that just makes so much sense that it is hard to disprove it. As Sprint flips the switch on its 4G LTE service, the carrier's pre-paid subsidiaries, Virgin Mobile and Boost Mobile,
would start using WiMAX to offer 4G connectivity to its customers
. According to a source for
TechnoBuffalo
, the two contract-free carriers would be inheriting the WiMAX service from Sprint along with some phased out handsets such as the HTC EVO 3D, which was
recently removed from Sprint's lineup
. Those phones might receive new names as they switch carriers. Earlier this month, we passed on to you a report
that the stereoscopic handset would be called the HTC EVO V 4G
at Virgin Mobile.
likely remain the same for Virgin Mobile and Boost Mobile
. The former would offer unlimited data with the carrier throttling the data speed of those who exceed 2.5GB in data usage during a customer's billing cycle. The same plan would most likely apply to Boost Mobile customers as well.
None of this has been confirmed by Sprint, which is expected to
start offering LTE service to its customers in June
. Most likely Virgin Mobile and Boost Mobile will be the only part of Sprint's network to offer WiMAX connectivity although eventually Virgin and Boost could offer LTE service once prices for supporting smartphones come down in price. Remember, with no contract to lock in users, the two carriers cannot afford to offer a subsidy on phone purchases.
source:
TechnoBuffalo
via
Electronista