Wi-Fi-only tablets may get LTE connectivity thanks to this gadget
4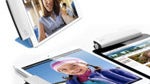 Thanks to an unnamed source of Forbes, we now know that a new gadget is in the works by the company FreedomPop. The company's previous product was a
special case for the iPhone
, which allowed it to use Sprint's WiMax network. Since WiMax is now officially dead, FreedomPop had to produce a new product, and this time, the company is aiming higher.
The new product, said to be called the LTE Clip, will be designed for use with tablets. The device should work not only with the iPad, but with most Android tablets as well. It will be attachable to a tablet using a clip (didn't see that coming, eh?), and will use Sprint's LTE network to create a Wi-Fi network, which you'll then be able to connect to with your Wi-Fi-only tablet, thus transforming it into a 4G tablet.
It's said that by purchasing the accessory, you'll get 500MB of data each month for free. More data will be available as a premium service. The idea doesn't sound bad to us, as long as the price of the LTE Clip isn't too high. The only problem here seems to be Sprint's spotty LTE network and the size of the Clip, which seems to be on the bigger side, at least according to this leaked photo. Besides, you'll have to charge the LTE Clip separately, as it's said to have its own battery life of about 6 hours.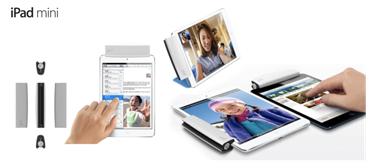 via:
SlashGear
Recommended Stories