Why there is no LTE connectivity on the Google Nexus 4
27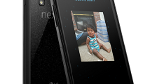 The
Google Nexus 4
was sold sans LTE connectivity, which was the reason for a buzz of excitement to occur when the teardown of the stock Android handset
revealed that an LTE chip had been placed inside the device
. A few users of the Google Nexus 4 had a plan
to turn on the chip
and apparently did get a Google Nexus 4 to receive LTE signals. The million dollar question is, why would LG include an LTE chip in a phone that is not supposed to be a 4G LTE device?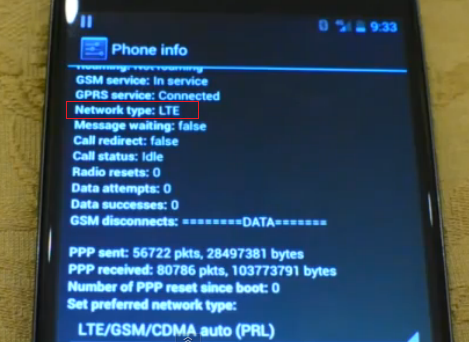 This image would seem to confirm LTE connectivity on the Google Nexus 4, confirmed by a subsequent SpeedTest
When LG designed the Google Nexus 4, the Korean manufacturer wanted to include the quad-core 1.5GHz Qualcomm Snapdragon S4 Pro
APQ8064
processor. This is
the chipset that allows quad-core and LTE to play together nicely
, unlike previous versions of Qualcomm's quad-core chips. The chipset comes with a processor and a modem which will
not work separately.
Since LG wanted to use the specific processor, they had to include the Qualcomm WTR1605L Seven-Band 4G LTE chip. But for 4G connectivity to happen, important hardware would have to be added like a signal amplifier and a filter. Thus, according to LG, a software update alone cannot make the Google Nexus 4 connect to an LTE pipeline.
LG adds that the use of the Qualcomm APQ8064 gives the Google Nexus 4 the same "
processing performance
" as the
LG Optimus G
except for 3G connectivity. And without the necessary 4G parts, it also keeps the price of the phone down to extremely reasonable levels. And that is why you can't find the Google Nexus 4 except at
some retailers or for an inflated price on eBay
.
There is a little mystery here. LG says that the phone could not connect to an LG pipeline without the excluded hardware. Yet, there are some who claim to have switched on the LTE chip in the phone and received the speedy 4G signal over Telus' band 4 in Canada. A SpeedTest showed faster speeds (over 16Mbps down) than the Canadian carrier's HSPA+ signal which seems to prove that
LTE was running
on the phone. Others claim to have been able to receive a very low powered LTE signal using the tweak. Interesting, hmm?
"In order to provide the best possible specification for Nexus 4, LG utilized the same powerful Qualcomm Snapdragon chipset as can be found in its 4G LTE product, namely LG Optimus G. This powerful chipset is only available with a combined processor and modem and cannot be implemented separately. The modem contains 4G LTE capabilities but is only effective when combined with other essential hardware parts such as a signal amplifier and filter in order for it to work. It therefore cannot be upgraded to 4G LTE capability through software.With the inclusion of the Qualcomm Snapdragon chipset, Nexus 4 therefore offers the same amazing processing performance as LG Optimus G but for the 3G market."-LG Spokesman
source:
AndroidAuthority