Why it won't be Jelly Bean released this summer
30
This article may contain personal views and opinion from the author.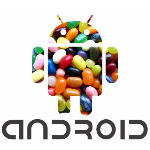 It looks as though an article like this is going to have to become a yearly staple for us, because this is one rumor that seems to be stuck on a loop for some reason. DigiTimes has been relatively quiet recently, so it looks like the site needed to get some quick link baiting in today and has "predicted" that Google will release
Android 5.0 Jelly Bean this summer
. First of all, DigiTimes has a bit of a history with link baiting. Yes, the source can have some quality scoops when it comes to hardware and component suppliers in Asia, but it also doesn't seem to understand how to say no when presented with a wilder "prediction".
DigiTimes is reporting based on information from its most common source, unnamed "Taiwan-based supply chain makers", which basically says that Google is planning to push forward the launch of Jelly Bean because "the adoption of Android 4.0 has fallen short of original expectations and Microsoft will launch Windows 8 in the third quarter of 2012". We'd like to tackle this rumor systematically because there are a lot of parts that need special attention while we call them bunk.
Before we get into this, we wanted to review that this is not the first time we've heard a rumor like this. Last year in August, we heard a rumor that Google would be
rushing the Android 4.0
Ice Cream Sandwich release in order to compete with the release of what ended up being the Apple iPhone 4S. That rumor was at least believable because of one major factor: Apple is a competitive threat to Google in the mobile space. It was also a bit more credible because the rumor came in August, which was just a couple months before the expected release of both products anyway. Even so, we called out the idea as a terrible one
because of a few factors
: rushing software also meant rushing hardware, competing releases doesn't necessarily mean competing hardware, and lastly because as we've said a number of times, Apple and Google are playing different games. Apple's primary focus is revenue, while Google's primary aim is market share. These same arguments can be translated to this new rumor, but with a bit of a spin on each.
Back to the current rumor at hand, the first issue we need to take on is the idea that Android 4.0 adoption is somehow disappointing. Last year, the February numbers for Gingerbread's adoption rate was 0.8%, which was lower than Ice Cream Sandwich's
1.0% adoption rate
, although Gingerbread was released a couple weeks later into the year than ICS. Still, we can essentially take that as about the same rate. We're sure that Google would have liked a faster update rate for the Android ecosystem, but there are still
major roadblocks to updates
as has been talked about recently.
However, even if Google is upset that the Android update process hasn't gotten any faster, that doesn't translate to needing to push the next update faster. How would that help anything? The logic fails pretty hard right there. Apparently, the unnamed Taiwan-based supply chain makers think that Google's solution to what
some call "fragmentation"
is to not give manufacturers any time to update their devices to the newest Android version before releasing another new version. Even this annoying "prediction" has already started up plenty of stories that Google is going to fragment the Android platform more, and all of that silliness. Google has learned the value of the slow buildup and wouldn't create chaos in with manufacturers and developers by adding another major Android version to the mix.
On top of that, the idea behind the prediction seems to be that Jelly Bean is going to be an update more targeted to Android tablets, in order to kickstart that market ahead of Windows 8 tablets. This logic ignores a few different pieces of information. First of all, a major goal of Android 4.0 was to unite Android tablets and phones under one OS version. If Jelly Bean were to target tablets, that would just reverse the trend of bringing all Android devices under the same OS. Secondly, Android tablets don't really need a kickstart. Sure, it's been a relatively slow roll for Google in that market, but in the past year since we've seen the release of the first Android tablets as well as Honeycomb, Android has taken over 35% of the tablet market.
The last part of all of this is the idea that Google would rush out Jelly Bean in order to compete with Windows 8 tablets. This also falls apart under a bit of logic. Windows 8 may have buzz, some
interesting features
, and the support of some developers, but it is still a completely unproven system. We've already seen reports that suggest that Windows 8 tablets are going to be coming in between $
599 and $899
, which would put them in a price range that competes more with laptop sales than other tablets. The tablet market has developed a standard price between $399 and $599, with some cheaper options as well. Microsoft could be pricing itself out of the market, which means Google doesn't need to alter its plans.
We've learned over time that an Android release doesn't translate into devices on the market. So, even if Google released Jelly Bean in the summer, it wouldn't start hitting devices until late in the year. It seems like the far smarter play to have the Ice Cream Sandwich tablets mature and fill up the market before the release of Windows 8. Devices in the market translate into direct competition for any new platforms coming on to the market. Having Ice Cream Sandwich tablets with a continually increasing selection of tablet apps for Android is the way to compete, because Windows 8 should have relatively solid support from app developers at launch.
Conclusion (it may still happen)
All of that said, we don't think that DigiTimes or its unnamed Taiwan-based supply chain makers are 100% wrong on the prediction. More likely, the problem with the report is that it specifically claims that the update will be Android 5.0 Jelly Bean. The last prediction that DigiTimes came through with regarding Android tablets is still likely the correct one. After we heard that Google is working on a Nexus tablet, which will likely be released in time for
Google I/O in June
, we also heard that the Nexus tablet would come loaded with Android 4.1 (still Ice Cream Sandwich). Word had it that Android 4.1 would have
extra features
that would entice tablet makers, and that does connect to the newer prediction.
It seems almost inevitable that Android 4.1 will have the new Chrome Beta browser baked in as the standard browser. That alone will boost the quality of Android tablets (although Google partners and fanboys would have to stop talking about Flash support.) However, it seems highly unlikely that Google would release Android 5.0 Jelly Bean so soon and also bake in the entirety of Chrome OS, as DigiTimes is trying to assert. Despite the lack of uptake with Chrome OS, putting it on tablets is not the answer, because it is designed for devices with physical keyboards. Besides which, with Chrome Beta baked-in to Android there is almost no benefit to an Android/Chrome OS dual-boot environment. The only benefits that Chrome OS would hold would be a faster boot time, regular updates and Flash support. People don't tend to reboot or even fully shut down tablets all that often, so the only real benefit would be the Flash support, but for that Google could still include the older Android browser.
We would certainly put money down that Google won't be dropping Jelly Bean so soon after Ice Cream Sandwich, because almost nothing about that makes sense. However, it does seem believable that Google would push a minor update to ICS along with the Nexus tablet that would bring in some headlines to Android tablets and energize developers behind the platform and the powerful new Chrome browser inside.