Who leads in webshare, iOS or Android?
40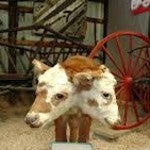 iOS has a 60.6% web share
compared with 24.5% for Android. The trend has picked up since October, according to CNNMoney's Philip Elmer-DeWitt, who points out that this was around the time that the
Apple iPhone 5
launched (which was on September 21st to be precise) and the
Apple iPad mini
was released.
On the other hand, the data that comes from market research firms like IDC tell a different story.
IDC reported Samsung outselling the Apple iPhone in Q4
, world-wide and in the U.S,.and catching up in the tablet market to the Apple iPad. That is why the numbers presented in the graph are either an indictment of the stats that some analytic firms are presenting or there really is a wide gap in web use between Android and iOS.
StatCounter
, which tracks 3 million web sites to determine the market share of various platforms, computes webshare as a byproduct of its computations. Based on its data, Android's webshare is about 10% higher than iOS' figure. Both sites can't be right. The truth is probably somewhere in the middle.
source:
StatCounter
,
TechFortune
via
AndroidAuthority