White V510 tablet pictures appear, claimed Nexus 8 candidate still only carries LG branding
4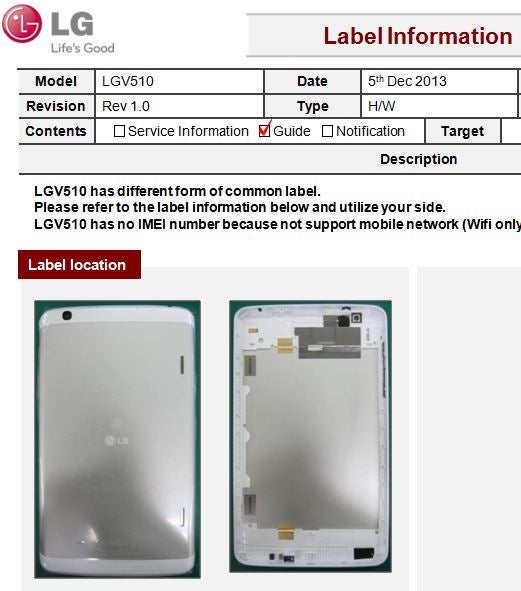 The perennial rumor mongers from
@evleaks hinted yesterday that the LG V510 tablet is actually the speculated 8-incher
that is to fill a missing spot in Google's Nexus line. The
LG G Pad 8.3
is codenamed V500, and we thought that V510 is another version with LTE connectivity, or something along that line, before @evleaks came out with the bombshell claim.
Now a picture of the LG V510 has appeared, and its specs indicate that it is still a Wi-Fi-only version, but with a different internal coding. On the other hand, there is no Nexus branding anywhere to be seen, the English on the manual is not perfect, plus the tablet looks like the G Pad 8.3 in its turn, pouring a whole lot of confusion in that particular rumor mill once again.
Still, a tablet situated between the new
Nexus 7
, and the aging
Nexus 10
, would make sense for Google's line of mobile devices, and let's not forget that LG built the
Nexus 5
handset, too, so anything is possible still, from the collaboration between Google and LG. If the
Nexus 8
is indeed based on the G Pad 8.3, all the better, since this one sports a 1920x1200 pixels display, quad-core Snapdragon, and 5 MP camera on the back, with some premium metallic design to boot.