Which? test labs crown the Samsung Galaxy S III best in battery life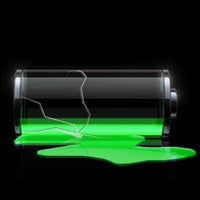 While the industry continues to try and meet customer's demands of faster processors, bigger and brighter screens, faster data, and thinner devices, one spec has fallen by the waste side – battery life. As any modern day smartphone owner knows, the days of charging your phone every few days are over. So, if you're looking at a current generation smartphone and you're often out and about, how do they stack up in terms of battery life?
Which? test labs, who insists it is completely independent of any manufacturer, magazine, or website, set out to compare several current gen smartphones against each other in a battle of the battery. It took the
Samsung Galaxy S III
,
HTC One X
,
Sony Xperia S
,
Apple iPhone 4S
,
HTC Sensation XL
,
Motorola Gleam
, and the average of 101 mobile phones it had previously tested and compared them under medium 3G receptions levels to get a realistic estimate of real world usage.
The results? The Samsung Galaxy S III is king. It clocked in at 726 minutes of calling, which is equivalent to over 12 hours. In second the HTC One X racked up 635 minutes, while the Sony Xperia S and the Apple iPhone 4S accounted for 520 and 467 minutes respectively.
While we do have to point out Which? is based in the U.K. and usage with U.S. carrier variants of these devices with 4G LTE enabled may differentiate from these results, it still shows that the Galaxy S III is at the top of its game when it comes to the balance between features and battery life and the HTC One X is in a not-too-distant second place.