Which of the smartphone innovations announced today you've been waiting for the most?
32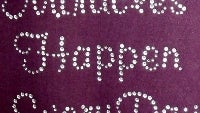 Yes, yes, we know you want it all in one phone, but it is just not happening any time soon! The space inside the modern thin and light smartphone is pretty limited, so some go for huge batteries, others for camera modules with suspension, and the third go for 4.3" screens on what was until recently a body as compact as of a 3.5-incher.
You guessed it, we are talking about the heroes of today's announcements, Nokia and Motorola, which we just yesterday portrayed as smartphone industry laggards,
based on their sales results for the quarter
. This comes to confirm once again the ultra-dynamic nature of the mobile phone industry these days, but we already knew that.
What we didn't know until a few hours ago, is that today would mark a watershed moment in phone development, that will address the weakest points of our favorite convergence devices in one fell swoop of announcements. Nokia came up with a clever
PureView Phase 2
way to improve on the notoriously bad in low-light conditions phone cameras, balancing it with the requirement to fit the sensor in a flagship chassis. With the
Lumia 920
it also addressed the weakest screen points, like sunlight visibility and the inability to operate them with gloves.
Motorola, on the other hand, finally gave us a compact big HD screen phone with LTE and outstanding battery life, all in the
DROID RAZR MAXX HD
. Not only that, but it fulfilled everyone's dream since the dawn of touchscreen phones - to have the largest display possible in the most compact device for the panel. The
DROID RAZR M
is that mythical edge-to-edge screen unicorn, which stuffs a 4.3" screen in a body reserved for sub-4" handsets.
Amazing day indeed, and we'd love nothing more than to hear from you about which of today's groundbreaking developments fired you up the most. Check it in the poll below, and don your arguments in the comment section.