Which Best Buy store will have the most Google Nexus S phones in stock?
2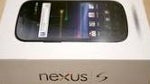 As we
reported
, all Best Buy outlets will be offering the Google Nexus S starting at 8am on Thursday. But not all Best But stores are created equal and some might have more inventory than others. By checking out this information that was provided by a tipster, perhaps you can improve your odds of walking out of the store with a Gingerbread flavored Nexus S on December 16th.
According to the information, the best chance you have to pick up the handset will be to head to a Best Buy Mobile location that usually offers T-Mobile phones. Those stores are expected to get 75 phones to sell on average. Best Buy stores that sell the carrier's line-up should each receive on average 35 units to sell. Best Buy and Best Buy Mobile locations that normally do not offer T-Mobile products will each get just an average of 4 handsets to sell. While there might be some transferring from one Best Buy store to another, this should be enough information for you to make a calculated decision about which store to line up at.
To reiterate the pricing structure, the Best Buy and Best Buy Mobile stores that carry T-Mobile products will be charging $199.99 with a signed 2 year contract. Online sales are the same price. The stores that don't carry the carrier's phones will be selling the device at the off contract price of $529 only unless you order online at the store and have it sent to your home.
Thursday morning will be here before you know it, so if you are serious about grabbing one of these up, better start figuring out which Best Buy is your best bet.
source:
AndroidandMe
Recommended Stories