WhatsApp will continue supporting Android Gingerbread all the way up until 2020
6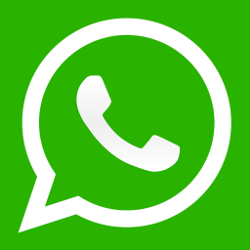 According to the latest official numbers, Android versions bearing the Gingerbread name account for
just 0.8 percent of total Android usage
. This sure isn't much when looked at through the lens of the overall smartphone market, but it still accounts for tens of thousands of devices. And as it turns out, Facebook is one of the few companies out there still willing to acknowledge that fact – and take appropriate actions with its services.
That is to say, the company has just released the latest revision of its platform support plans for WhatsApp, outlining exactly when legacy OS users will be forcibly cut off from the service.
Previous versions of the plan
killed off support for Windows Phone 7, iOS 6, and Android versions 2.2 and below. The latest update, however, gives us some hard deadlines for a couple of other platforms as well, after which WhatsApp will no longer work:
Nokia Symbian S60 after June 30, 2017
BlackBerry OS and BlackBerry 10 after December 31, 2017
Windows Phone 8.0 and older after December 31, 2017
Nokia S40 after December 31, 2018
Android versions 2.3.7 and older after February 1, 2020
And while the deadlines for most other platforms seem pretty reasonable, the one for Android 2.3.7 Marshmallow is certainly eyebrow-raising. At least it is until you take into consideration the fact that WhatsApp enjoys great popularity in developing countries, where older devices are much more common. So clearly someone at WhatsApp did the math, and concluded these customers are important – a commendable move from the most popular messaging app in the world.
However, it's certainly worth noting that "works on Android Gingerbread" is a bit of an overstatement. To quote the blog post, "Because we will no longer actively develop for these platforms, some features may stop functioning at any time." So the 2020 deadline is actually the point at which the service will start actively refusing, instead of quietly tolerating, serving Gingerbread-based devices, which by that time will be about nine years old.