What to expect from Motorola in 2012
17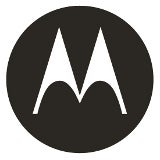 At this year's
MWC
, we scored a meeting with some officials from Motorola, where we were treated to an in-depth recap of what the company plans to do in 2012. Most of the stuff is already available to the public in the form of a news story here and there, but now that we've gotten all the details straight from the horse's mouth, we decided to put a sweet little article together, explaining Motorola's device strategy for this year and onwards.
Release frequency and design language
Right off the bat, we were assured that Moto is commited to this new strategy of releasing fewer models each year. Apparently, Schaumburg has had it with outing a new phone every month or so, and is willing to concentrate its efforts into designing and marketing select devices only. A smart move, we should say, since we can't really see the benefit in launching a product after a product, with only slight modifications made to the devices.
When it comes to the actual design of the handsets in question, Moto did seem to enjoy our compliments about its quality builds. Indeed, the company is a leader as far as phone design goes, and it doesn't have the slightest intention of abandoning that heritage. In addition, we might actually see some of their lower-end models assume the characteristic looks that their current top handsets enjoy, like the
DROID RAZR
,
DROID 4
,
XYBOARD
tablets, etc.
On the subject of screen sizes
By the way, have you noticed that Motorola doesn't have a smartphone with a screen larger than 4.3", while many other manufacturers are already doing 4.5", 4.7", 5" and beyond without much hesitation? Well, we raised that question, and it appears Moto has asked itself whether it's a good idea to produce a handset with a larger screen too. However, the company claims that its tests have shown that 4.3" is the sweet spot when it comes to keeping a nice balance between screen size, clarity and comfort (though the RAZR isn't really the most comfortable 4.3" phone that we've held). Currently, the company isn't likely to go beyond that figure, though it'll continue evaluating the idea.
About Blur UI
and software updates
The Blur interface was also among the topics of our conversation. The UI has grown up significantly lately and is now much, much better compared to what we had initially. Still, as you know, we're yet to see Blur running on an Android 4 handset, though we already have an idea due to
some leaked screenshots
. In terms of UI, the manufacturer's handsets should be cleaner than what we had with those early Android 2.* customizations (remember how intrusive MotoBlur was when it first arrived?). The depth of customization however is very likely to remain the same, which will be interesting to see, having in mind that Moto hasn't been shy about adding its own touches to the OS.
Finally, we were assured that those much-anticipated updates to Android 4 ICS should start rolling out sometime in Q2, beginning with the top-tier devices. For more details on which handsets are expected to get an OS update, please direct your browsers to our dedicated post
here
.
And that's pretty much it, guys. Now, tell us – is there a Motorola smartphone that you're really looking forward to right now?