What do Nokia Lumia 900 users in the U.S. do in their first month of ownership?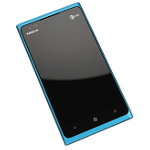 Some research conducted by Nokia shows that most Nokia Lumia 900 buyers in the States are now opting for data plans over text messaging. 96% of those who bought the phone in the U.S. purchased a plan that includes data while
only 84% picked one that offered text messages
as part of their monthly 'allowance'. Although you would expect to see data bought by those using a phone like the Nokia Lumia 900, the surprise is the low penetration of SMS users. Perhaps as recently as three years ago, you would have seen a much higher percentage of those requesting texting be part of their monthly service plan. At 84%, that is a rather large number of Nokia Lumia 900 owners who are not using their thumbs to stay in contact.
had used the camera on the device by the time the first 31 days had expired
. Browsing was a close second with 89% of Stateside Nokia Lumia 900 users surfing the web on the device in the first month of owning it. It might be a little surprising that using a social network (85%) topped the 83% who downloaded an app from the Windows Phone Marketplace in the first 31 days. It could indicate that the Nokia Lumia 900 was the first smartphone for many U.S. buyers because a higher percentage of users would have downloaded apps just to replicate the ones they had on their prior smartphone.
Tied with 'downloading apps' with 83% was using email and connecting to Wi-Fi. 81% of U.S. Nokia Lumia 900 users customized their home screen in the first month of owning the device and the same percentage used the GPS on the handset. That leaves setting up an email account (80%) and downloading a game (78%). The low score of the latter shows that most Nokia Lumia 900 buyers in the States are not kids.
The stats could be used by the Finnish based handset manufacturer to
understand who is buying the phone and where to direct their hard earned ad dollars
. Judging from the response, it would seem that older, first time smartphone users would be the demographic that they have been getting. Perhaps the
colorful new pink version of the phone
will entice younger buyers.
source:
Nokia